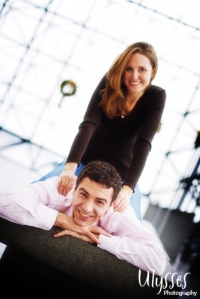 We're happy to see that so many of you are enjoying our blog! In fact, our visitor counter has been going nuts during your frequent visits. That tells us that our couples are excited to see their photos, slideshows, and other info that we're providing here. And it also tells us that you're SHARING this blog with others. We owe you a huge THANKS for doing that. We want this blog to give you, your family, and your friends some insight into how we feel about what we do with our photography. 🙂
Here are some quick tips for getting even more use out of our blog:
Did you know you could subscribe to our blog? It's free, and it's easy to do.  In the menu, select Subscribe. Follow the instructions, and you'll always know what we're up to.
To find a wedding reception venue in Westchester, the Hudson Valley of New York, New Jersey, or New England, you can use our Venue Finder listed in the menu under Wedding Venues.  You'll find photos showing off each venue, lots of ideas for flowers and dresses and other wedding details, and you'll see how amazing each venue looks through our lens.
Our blog now has an enhanced Search tool, and we're pretty excited about it. In the menu, you'll see a box where you can type in words such as a bride or groom name, a location, or a vendor or venue that we commented on.
Our blog's Comments tool is one of our personal favorites. After returning from our trip to London and Paris, we had such a great time sharing the photos with you, and we asked you to share your thoughts on those pictures with us. We didn't realize until that time how much fun you were having along with us, and we thoroughly enjoyed reading your many comments and stories.  If you feel absolutely jazzed about your photos (or ANY photos here, for that matter), then let us know! We not only read every comment, but we also reply to them. We want this blog to be an interactive experience for all of our readers and their friends.
Our last tip for the day: Share it. Share the link for this blog with anyone you know. An enthused and excited referral brings out the best in our work, and we work hard to never disappoint. The blog is where you'll see the first previews of your photos. So it is an integral part of our communication with all of you. Help us spread the word about it. 🙂
That's it, folks. We love what we do, and we do it for you! We hope you enjoy yourselves with all of this as much as we do.