Mohonk is one of those places that is truly fabulous no matter what the season. That said, there is so much to do there in the summertime!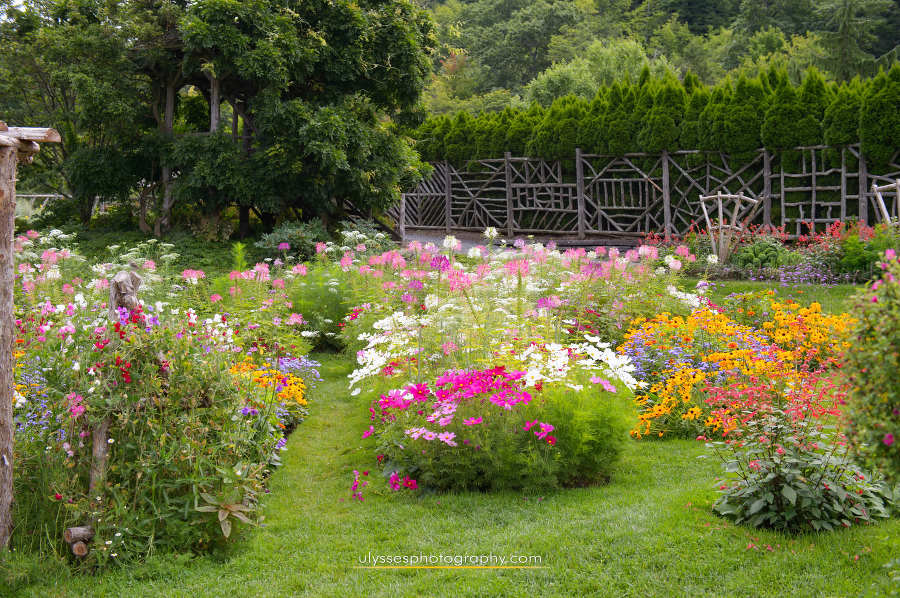 One feature of summer is the gorgeous gardens. They never disappoint, and the display is completely different each year. Summer is the perfect time for a romantic stroll through the gardens to see what the garden team has dreamed up.
This sweetpea teepee completely stole my heart.
If you're a day guest, be sure to check the calendar to see what guided hikes are available. They even have night hikes with a naturalist, so you can learn about the environment and burn off your dinner at the same time – how cool is that?
Another big reason to visit Mohonk in the summer is the lake. They have beautiful rowboats for a quiet boat ride, and a small sandy beach with a dock and swimming. When you get tired of that, dry off and head over to the stables for some horseback riding. You really can't ever get bored at Mohonk!
If you're needing to de-stress and looking for a quieter activity, head straight to their world-class spa. You can book a massage, enjoy the selection of unique teas, and take a dip in the mineral pool.  Read our thoughts about their fabulous spa here.
Of course, summer is the perfect time to update your family photos. We are Mohonk specialists, so contact us as soon as you start planning your trip! We can help make it even more memorable.
SaveSave
SaveSave
SaveSave
SaveSave
SaveSave
SaveSave