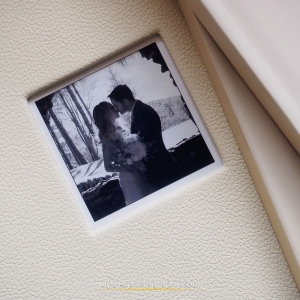 You'll hear us refer to certain times of the year as wedding season, engagement season, or portrait season due to the popularity of certain months for each of those types of photography. But the truth is that it's always Album Season for us. No matter the time of year or weather, the photo session is merely the first part of the creative process for the majority of our work. The job isn't truly finished until we've carefully and lovingly spent additional hours in the studio bringing your images to their final state of perfection — ready for display as wall art, gift prints, and ultimately in albums. Even in the age of the cell phone where snapshots are taken one moment and forgotten the next, albums provide the very best way to relive, share, and maintain your most important moments. That's why we've become true specialists in the design and creation of this particular medium.
Do albums have a real impact? Just read the words of one of our very favorite brides for the answer:
Jenni & Ulysses,

After missing our package for signature and the "blizzard," we finally received our album!!!! We are absolutely IN LOVE with it!  I literally burst into tears halfway through. 🙂 Thanks again for everything. Can't wait until next time!

Jeanne Marie & Pete
We agree! We can't wait to see them for another beautiful photo session!
More with Jeanne Marie + Pete.